Embraer and Boeing announced Wednesday (Jul. 5) they are to form a joint venture encompassing all of the Brazilian company's commercial aviation business and services. The US giant is to pay $3.8 billion to hold 80% control of the new operation, estimated at $4.7 billion. The Brazilian jet maker will own 20% of the partnership.
The transaction is expected to be concluded in 12 to 18 months, completed by the end of 2019. The two enterprises must work out operational and financial details, which will subsequently be scrutinized by shareholders and watchdogs.
The government decided to consider the move only after October, under Brazil's new president. Among other precautions, the decision aims to prevent the venture from sparking controversy during the campaign period.
Brazil's federal government allowed the firms to make the announcement this week and will have the final say on the transaction, as it kept the so-called golden share (special shares at formerly state-run companies which guarantees special rights, like vetoing certain decisions) in its power with Embraer's privatization process in 1994.
After the move is carried out, the commercial aviation venture will be led by a team of executives based in Brazil. The operational control and management of the new company will be in the hands of Boeing. After the merger, the market may be offered passenger planes with a capacity of 70 to over 450 seats.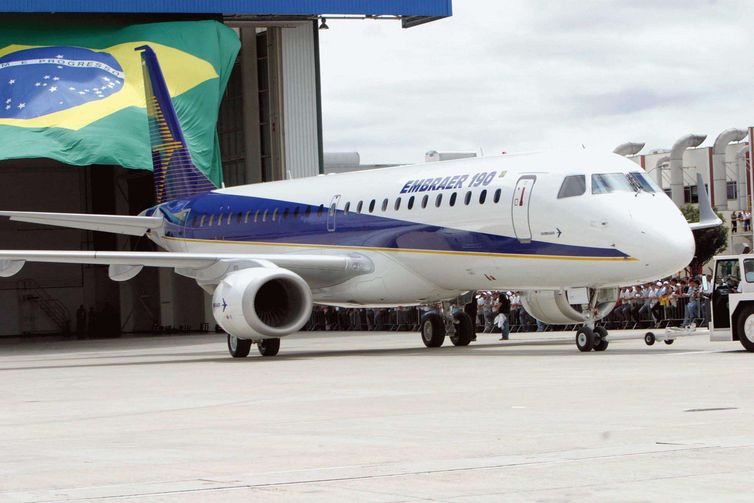 The agreement also includes the creation of yet another joint venture, directed at the defense market, with Embraer-designed KC-390 planes under the spotlight for cargo transport and military use. Executive aviation was not mentioned and is likely to still be developed solely the Brazilian jet maker, as had been indicated in a statement released to the market in April.
The negotiations
Since last year, the two plane makers had held talks on a possible merger. The Brazilian government, however, had criticized the move, stressing the giant's strategic value in the country.
The Brazilian company is tasked with the development of two fighter aircraft, in addition to taking part in technology exchange linked to Brazil's stationary satellite. These fields are seen as crucial for Brazil's sovereignty.
Translation:
Fabrício Ferreira
Edition:
Sabina Craide / Mariana Branco