Seeking to deepen commercial ties with the UK, Brazilian Finance Minister Eduardo Guardia met yesterday (Aug. 8) with Britain's Chancellor of the Exchequer Philip Hammond in London. The meeting was held as part of the 3rd round of the Brazil–UK Economic and Financial Dialogue.
"The United Kingdom is a key and natural partner for Brazil, and in today's meetings we had the chance to advance our cooperation at a moment we're working to turn Brazil a more open economy," Guardia said.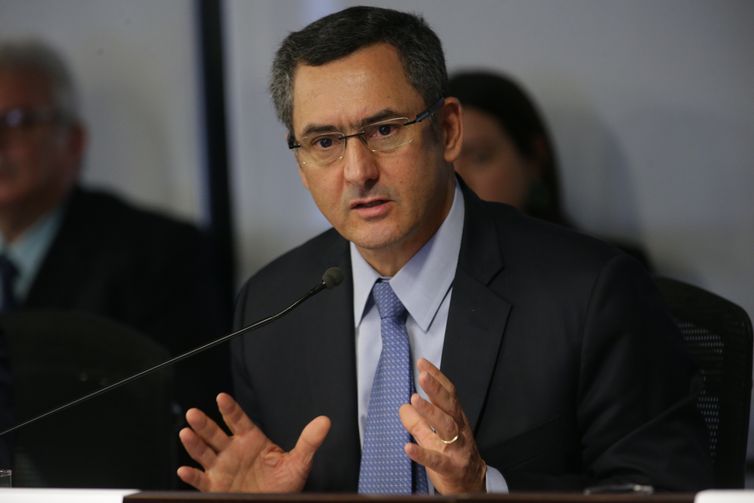 The dialog that takes place every year between the chancellor of the exchequer and Brazil's finance minister aims to strengthen bilateral relations. Besides Brazil, only India and China hold this kind of dialog with the UK.
"Britain is an outward facing nation and I want to build on the success of our relationship with Brazil and other nations as we prepare to leave the EU," Philip Hammond stressed.
Partnership
The previous assembly of this kind took place in Brazil, in July last year. This year, the British official welcomed Eduardo Guardia in London to strengthen the partnership between the UK and Latin America's largest economy and to bolster economic and financial ties.
As it stands today, the UK ranks 17th among countries importing from Brazil and 16th among those exporting to Brazil.
"Brazil is our top trading partner in Latin America, with our trade in goods and services worth £5.6 billion [$7.21 billion]. The meetings today reinforced the strong ties that already exist between our two nations and I'm pleased that good progress was made towards our shared ambitions on taxation, green finance, and infrastructure," Hammond said.
The UK also reinforced its support for Brazil's drive to join the Organization for Economic Co-operation and Development (OECD), an international body formed by 34 countries aimed at promoting policies for economic and social development.
Guardia also attended other events, joined by British Ambassador to Brazil Vijay Rangarajan. Together, they watched the opening of the London Stock Exchange and participated in a round-table on asset management and green finance.
Further details on what was discussed at the Brazil–UK Dialogue can be found here.
Translation:
Fabrício Ferreira
Edition:
Augusto Queiroz