The president's spokesman Otávio Rêgo Barros quoted Jair Bolsonaro as saying he does not "want and cannot" interfere in the prices applied by state-controlled oil giant Petrobras. The statement was made today (Apr. 16) at a meeting with ministers on how fuel prices operate.
"A sentence our president said right after the beginning of meeting—'I don't want to and I don't have the right to interfere with Petrobras. I don't want to and I cannot interfere with Petrobras,'" Barros said. Bolsonaro is also reported to have said he cannot make any interventions because of legal and political issues.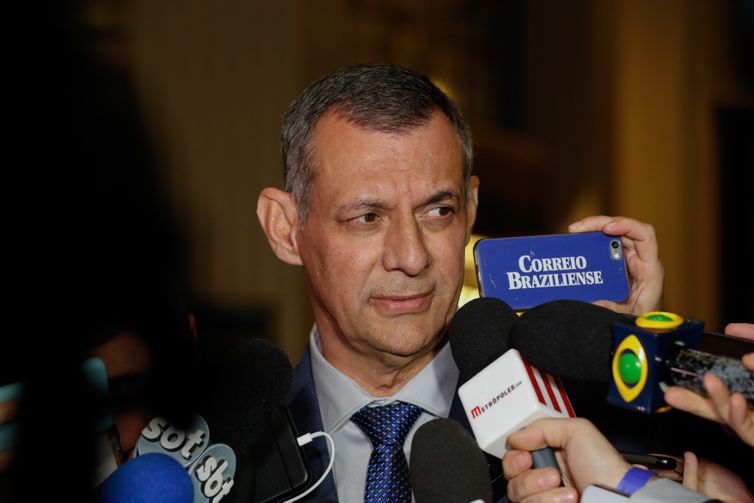 Last week, Petrobras had announced a 5.74 percent hike in the price of diesel at refineries, but the decision was suspended. According to the government, Bolsonaro wanted to understand technical aspects behind Petrobras's decision. After the suspension last Friday (Apr. 12), the firm's shares at the São Paulo Stock Exchange were down 8.54 percent.
The government is still considering measures for the country's freight transport sector beyond diesel prices, said the spokesman. The demands made by the sector includes issues like fixed freight prices, locations for stops and resting, policies to enforce freight prices, the transport of hazardous cargoes, specific freight rules, the provision of new vehicles and repair of old ones, retirement, cooperatives, road conditions, and safety.
In May last year, the hike in the price of diesel led to a strike, which affected the distribution of food and other supplies, bringing losses to a number of productive sectors.
In a press conference today, Economy Minister Paulo Guedes reiterated the government is committed to not manipulating prices. The government had announced a package of measures directed at the country's freight sector. One of them is an offer of special credit for autonomous truckers from the National Economic and Social Development Bank (BNDES), adding up to R$ 500 million. Funds will be used for the acquisition of tires and repair.
Another measure unveiled by the government was the restoration of R$ 2 billion to the budget from the Infrastructure Ministry for the conclusion of road paving and repair projects.
Translation:
Fabrício Ferreira
Edition:
Sabrina Craide / José Romildo