During a Thursday (Jul 11) lecture at Brazil's National Confederation of Industry (CNI), Marcos Cintra, special secretary for the Brazilian Revenue Service, said the approval of the pension overhaul in the first round at the lower house underscores the "unblocking" in the organization of the country's public accounts.
"Brazil wants to seize the opportunity to pass crucial reforms that will bring the country to global economic flows," he argued, further referring to OECD's transfer price standards and the Brazilian approach as "the path ahead."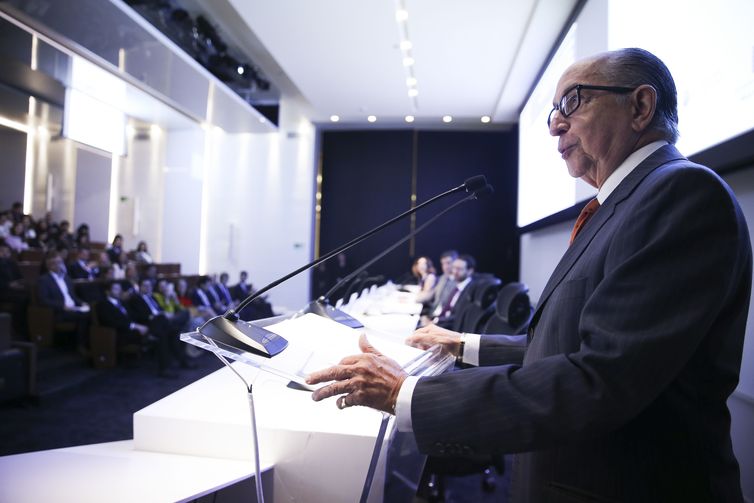 Marcos Cintra spoke during a seminar on the transfer price standards of the Organization for Economic Cooperation and Development (OECD). The international organization is made up of 34 countries and aims to promote economic development worldwide.
Full member
In his talk, Cintra mentioned Brazil's interest in becoming a full member of the OECD, thus enjoying funding at a lower cost and more access to investment. "I'm really optimistic towards this outlook," he said. In order for the nation to join the institution, however, admission requirements must be fulfilled.
"There are some countries ahead of Brazil. Argentina's starting the process. Next comes Brazil, or Bulgaria. I think we'll start the official process of joining OECD sometime by the end of this year," Cintra said.
Convergence
CNI Manager for Fiscal and Tax Policies Mário Sérgio Carraro said the government's drive to become an OECD member "shows the solid commitment not just to implementing reforms, but to promoting them in accordance with the most modern in developed countries."
After noting Brazil boasts the necessary conditions to become part of the organization, Carraro said that, among all candidates, the country complying the most with the institution. "Brazil is the country that adhered to the highest number of OECD legal documents: 77. That accounts for 31 percent of a total of 252."
Translation:
Fabrício Ferreira
Edition:
Augusto Queiroz