Brazilian Minister of Economy Paulo Guedes said today (Nov. 13) Brazil must seek to increase integration with the world, and mentioned a number of avenues, like negotiations on free trade with Chine, one of the country's top trade partners.
The remarks were made during the opening ceremony of the seminar NDB and Brazil: Strategic Partnership for Sustainable Development, held in Brasília. The New Development Bank was created by the Brics, a grouped formed by Brazil, Russia, India, China, and South Africa.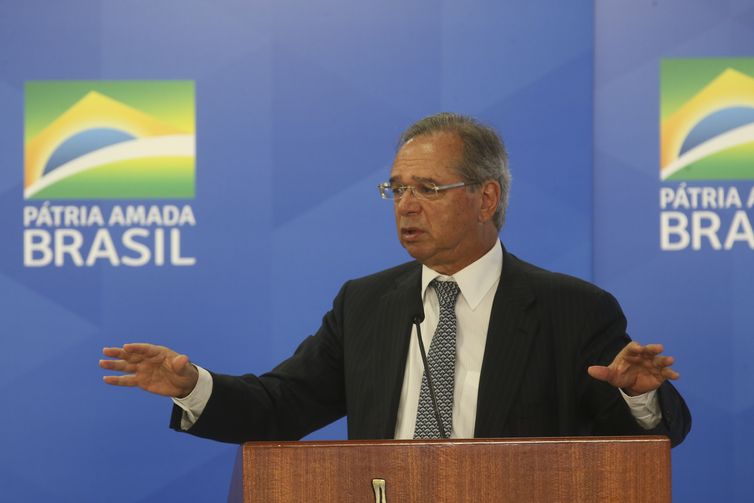 "We're talking with China about free trade at the same we're discussing our entry into the OECD [Organization for Economic Cooperation and Development]," Minister Guedes said. He mentioned the mounting volume of commercial exchange of the last few years between the two nations. "Our trade flow with China at the turn of the century was about $2 billion. Now it's around $100 billion," he said.
A fellow giant
The minister also talked about relations with India, viewed as "a giant in the global economy," despite its still far from impressive trade with Brazil—"$3 to 4 billion," he pointed out.
In his view, Brazil must follow the example set by Europe and Asia for integration with their high "living standards." "The Chinese, Indians, Malaysians, Filipinos—they're all raising their living standards. Meanwhile, over on this side, particularly in Latin America, Mercosur did the opposite: we're closed. Our living standards are deteriorating," he stated.
At the seminar, Guedes argued that Brazil's change of posture should take place in the fields of commerce, investment, and digital technology.
New Development Bank
"The NDB is a key piece in this puzzle. We want not only the money [lent by the bank] but also the experience in efficient infrastructure production, the way China did," Guedes said.
Brazil, the minister said, was isolated for 40 years and not wants to speed up its economic opening. "We'll do 40 years in four," he said. He guaranteed the country has no interest in commercial wars. "We're open for business," he concluded.
Translation:
Fabrício Ferreira
Edition:
Carolina Gonçalves / Augusto Queiroz