Brazil's Minister of Agriculture, Livestock, and Supply Tereza Cristina presented in Washington on Monday (Nov. 18) her ministry's strategic agenda for the coming years, based on three challenges: funding governance, technological innovation, and quality sanitation. In her view, these are the three pillars of sustainable production. She also pointed out that Brazil boasts strict environmental legislation.
During an event at the World Bank, Tereza Cristina talked about Brazil's experience in low-carbon agriculture—a project dubbed ABC Cerrado. The goal, she said, is to bring the same proposal to other regions of Brazil. The project, developed in cooperation with the National Rural Learning Service (Senar) and the Brazilian Corporation of Agricultural Research (Embrapa), received funding from the Forest Investment Fund (FIP) and served 7.8 thousand rural producers across eight states.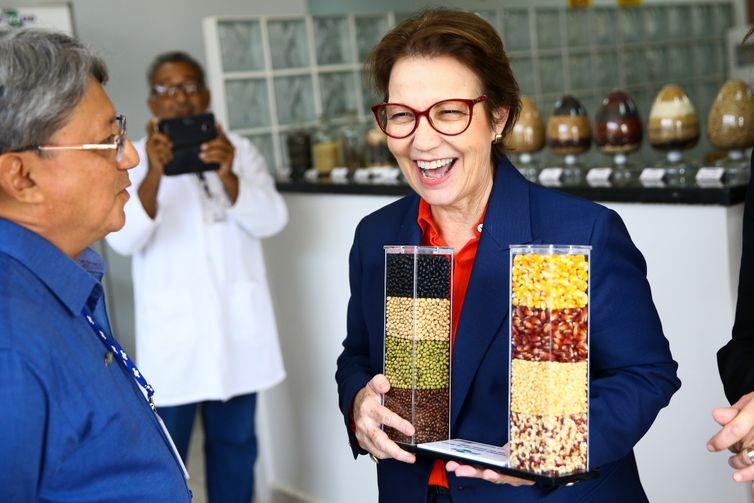 The training program for field producers and cattle ranchers helped boost productivity, as was the case with beef cattle, which went up from 0.7 to 2.5 heads of cattle per hectare. The weight gained by the cattle after the pasture was renewed also increased—from 400 to 900 grams a day. Furthermore, the producer invested in technology with low carbon emissions. For each $0.23 spent under ABC Cerrado, the producer invested $1.67 in restoration and $1.19 in pasture maintenance and treatment.
Other projects
In her address at the World Bank, Tereza Cristina said she will seek support from the World Bank and the Inter-American Development Bank to implement the AgroNordeste program, aimed at boosting economic development. It should be carried by the end of next year in 230 municipalities of nine Northeastern states and part of Minas Gerais, split into 12 territories, with a rural population of 1.7 million. "We'll also address issues surrounding social, production, and environmental as part of the project."
The minister also pledged to deal with a similar project for the North, with a focus on land regulation. "The base to bring prosperity, the projects that may bring people to a life of production with dignity have to start with its first pillar, which is land regulation," she stated.
Brazilian meat
Tereza Cristina noted that one of the great challenges in the coming years will be to bring small producers to the productive zone. "There's a huge difference today between commercial and small agriculture, so this is a huge concern for ministry leaders."
The minister's engagements include a meeting with US Agriculture Secretary Sonny Perdue. Among the topics to be discussed is the suspension of Brazilian fresh beef imports by the country. The idea, the ministry reported, is to clarify the questions posed by US Americans with no need for a new technical mission in Brazil.
Know more
Translation:
Fabrício Ferreira
Edition:
Graça Adjuto / Nira Foster