Hospitalized for three days in São Paulo, presidential candidate Jair Bolsonaro, of the Social Liberal Party (PSL) will need to undergo another major surgery to repair his intestines and have a colostomy bag removed, which was implanted following serious injuries in the small intestine and colon, according to a medical report from Albert Einstein Hospital. The statement does not specify when the surgery will be performed.
Bolsonaro is still reported as presenting no signs of infection, and receiving clinical as well as chest and motor physical therapy. He has been fed intravenously only.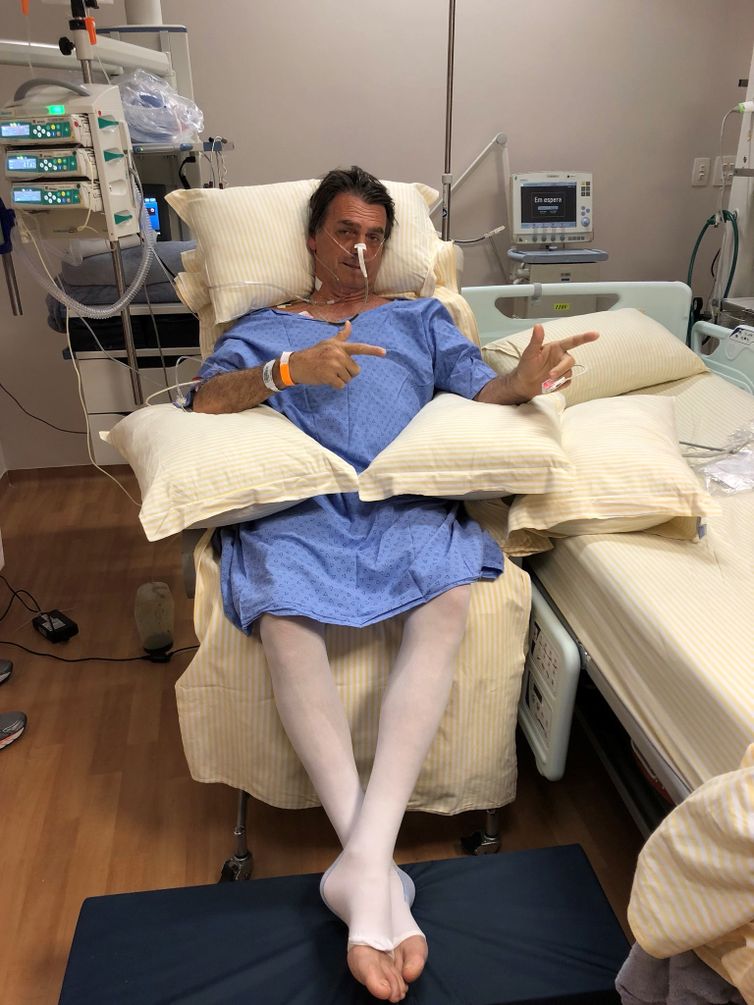 Bolsonaro was stabbed in the abdomen last Thursday (Sep. 6) at a rally held as part of his campaign in Juiz de Fora, Minas Gerais state. Four days after the stabbing, Bolsonaro's condition still requires intensive care.
"The patient still has his gastric tube open and remains showing the intestinal paralysis typically seen after major surgeries and traumas in the abdomen. Intestinal movements were still incipient yesterday, and it continues to be so today," the report reads.
The presidential hopeful is still receiving physical therapy, which includes walks and daily exercises. No complaints of pain have been made during these activities. Laboratory exams evince slight anemia stemming from the initial loss of blood.
Bolsonaro was admitted to Albert Einstein Hospital, in São Paulo, on Friday (7). He left Santa Casa, in Juiz de Fora, Minas Gerais state, where he was first taken after being stabbed during a rally in the city on Thursday (6). The relocation was made at his family's request.
He underwent surgery before leaving Juiz de Fora, in an attempt to stop the bleeding in the abdomen, and had his small intestine sewed and part of his large intestine removed. He also had a colostomy performed, and will have to undergo a further procedure in up to two months. The damage to his liver, as had been reported by family members, was ruled out by the doctors who first assisted him.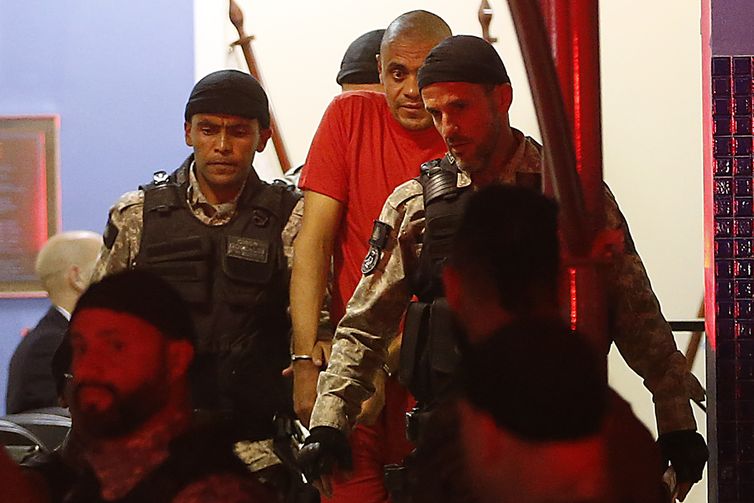 Perpetrator
The Federal Police are expected to deepen investigations into Adélio Bispo de Oliveira, who confessed to having stabbed Bolsonaro. Investigators are seeking to determine whether Bispo was aided in order to perform the act. He was transferred to a federal maximum security prison facility in Campo Grande, Mato Grosso do Sul, where he was taken to an individual cell, in order to guarantee his physical integrity.
Lawmaker Eduardo Bolsonaro, also of the PSL, son of the presidential hopeful, said he believes the attack was politically motivated, despite the attacker's counsel's statement to the contrary. Today (10), he and his brother Flávio Bolsonaro met with Federal Police director Rogério Galloro on the possibility of stepping up security for his father and the Bolsonaro family.
Translation:
Fabrício Ferreira
Edition:
Nira Foster