The amount of waste sent to garbage dump saw an increase for the second consecutive year in Brazil. A survey released Friday (Sep. 14) by the Brazilian Association of Companies for Public Cleaning and Special Residues (Abrelpe), revealed that 12.9 million tons of urban waste were sent to landfill sites with no treatment—up 4.2 percent from 2016.
This means that 18 percent of all waste produced in the country is being discharged with utter carelessness. The number of municipalities sending residues to these sites was also reported to undergo a slight increase—1,559 in 2016, 1,610 in 2017.
Abrelpe President Carlos Silva Filho described the phenomenon as alarming. He noted that this kind of landfilling has been banned since 1998. "The worst form of garbage disposal survives, and has seen more and more trash each year," he warned.
In June, Gilson Pimentel, mayor of Murutinga do Sul, São Paulo, was taken to jail for using an area previously isolated by local environmental officials as a dump. After the incident, the mayor declared sanitary emergency in the municipality for lack of a site for the disposal of trash.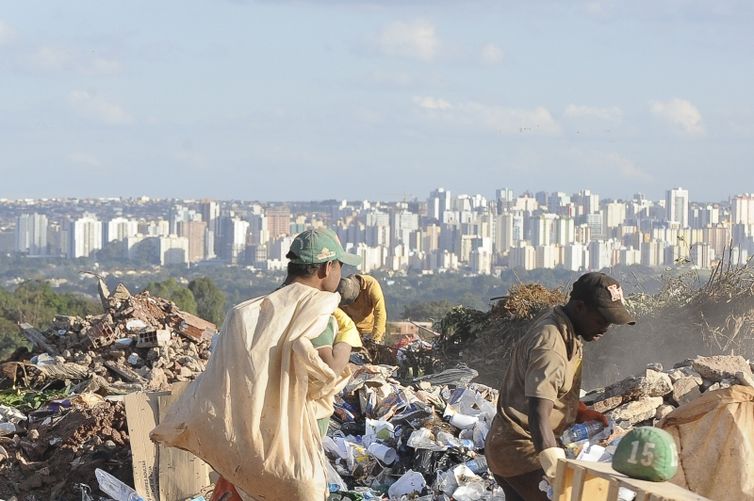 Lack of funding
Silva Filho said the study attempted to ascertain the reasons why local authorities turn to landfills. "Lack of money in municipal coffers. When the municipal government runs out of funding, they cut the costs for garbage disposal in order not to interrupt more visible services," he explained.
A mere 59.1 percent of residues in Brazil is disposed of in full compliance with the law. Controlled garbage dumps, despite giving waste some treatment, are still non-compliant, and receive 22.9 percent of garbage.
Translation:
Fabrício Ferreira
Edition:
Fernando Fraga / Mariana Branco