Experts from the United Nations Educational, Scientific, and Cultural Organization (Unesco) are expected to arrive Tuesday (Sep. 11) in Rio de Janeiro to offer help in the efforts to prevent the collapse of the National Museum of Rio de Janeiro, which caught fire a week ago, and other containment procedures aimed at protecting the building.
The building was fenced off so works may begin, said museum deputy director Cristiana Serejo.
Federal University of Rio de Janeiro (UFRJ) Rector Roberto Lehrer said Unesco offered the help of specialists who have worked with tsunamis and other natural disasters for this mission.
A team of experts will be led by museum archaeologists in a bid to find pieces under the rubble that may have survived the fire.
The team of specialists is reported to be made up of museologists from the Brazilian Institute of Museums (Ibram) and the National Institute of Historic and Artistic Heritage (Iphan), who have started their work inside the building.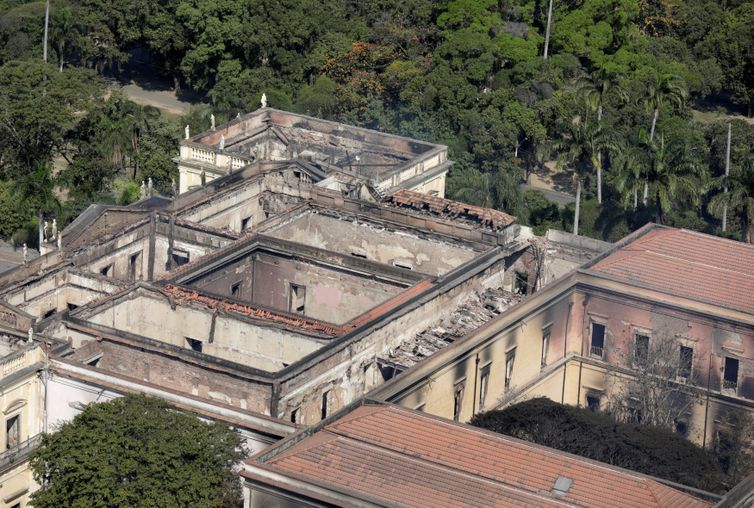 Stages
Serejo said procedures are taking place on two fronts: structure and rescue. Some $2.4 million are expected to be earmarked for emergency efforts aimed at the security of the building by the Education Ministry.
The museum will also accept donations from other institutions, Serejo declared.
*With information from Alana Gandra, in Rio de Janeiro
Translation:
Fabrício Ferreira
Edition:
Kleber Sampaio / Nira Foster