A bid aimed at financing the implementation of the Internet of Things (IoT) in Brazilian industry was launched today (Nov. 8) at the National Confederation of Industry (CNI), in São Paulo. The initiative offers $4 million to companies interested in installing the technology in the country.
The IoT is a network of physical objects—like vehicles, buildings, and electrical appliances—capable of collecting and transmitting data online.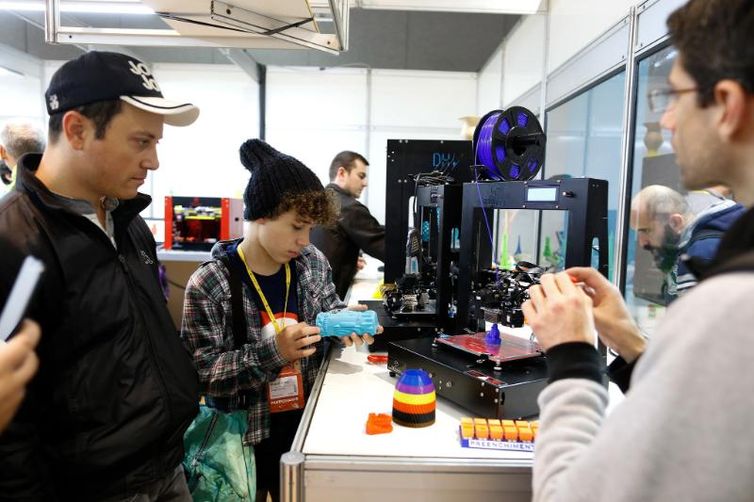 As part of Industry 4.0—comprising automation technology and data exchange through cyberphysical systems, IoT, and cloud computing in industry—the focus lies not only on connection, but also the creation of power for processing data and intelligence. The funds being offered will be invested in laboratory infrastructure and the purchase of equipment and software.
"More than just joining efforts and resources, we're investing knowledge to boost industrial productivity. Brazil cannot be left out of this new technological trend," said Cláudia Prates, director of firms linked to the National Economic and Social Development Bank (BNDES).
A survey sponsored by the bank on the implementation of IoT in Brazil found a potential increase in productivity that could boost profits in the industry. The impact on the economy has been estimated at $50 to 200 billion a year—ten percent of Brazil's gross domestic product.
Sectors
Focus will be placed on the car, textile, mining, and oil and gas sectors. However, André Pierre Mattei, an embedded system specialist, argued that all industrial segments should implement the technology, not least to boost competitiveness with imported products.
"We've all faced difficulties [implementing the IoT in Brazil] as workforce is cheap. Since salaries are low, executives think: 'why automatize?' But then they realized China is coming," Pierre said.
Translation:
Fabrício Ferreira
Edition:
Fernanda Cruz