Focusing on the protection and promotion of human rights and democracy, European embassies in Brazil are participating in the 13th issue of the International Fair of Embassies, to be held next Saturday in Brasília. The beneficent event brings together people and cultures from across the world.
This year, the European Union (EU) is holding a countdown for the celebration of the 70th anniversary of the United Nations Universal Declaration of Human Rights, which takes place on December 10. Taking that into account, the European Union stand will have human rights and democracy as its theme.
To remember the date, the EU will hold an institutional ceremony, to be conducted by Claudia Gintersdorfer, tasked with EU affairs in Brazil, along with her guest Resident Coordinator of the United Nations System Niky Fabiancic. It will be a symbolic act, where a panel with articles from the declaration will be unveiled. Activities for kids, including an artistic workshop, are also part of the schedule.´The event will also be attended by Brazil's Prosecutor-General Raquel Dodge
The workshop will have the participation of Inscrire Brasil, an association that works with human rights–related issues in underprivileged schools across the country. Children will be given a chance to express the Universal Declaration of Human Rights in drawings.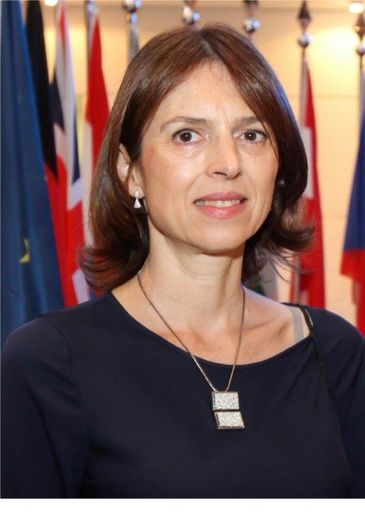 Important participation
Cláudia Gintersdorfer declared the EU delegation "regards its participation too relevant for this fair, which brings together a significant number of diplomatic missions. This year, our presence in the event has a special significant, as it is the first time we are represented by a stand focusing on a cause, with game-like activities.

"We are giving special attention to the children in attendance—who will be asked to illustrate a small scale model with their vision about a given article from the Universal Declaration of Human Rights. The fair is also a beneficent event, aimed at providing charities in the Federal District with the funds raised by the diplomatic missions selling their products," she added.
Rich experience
The International Fair of Embassies in Brasília helps Brazilian charity initiatives and institutions with funds from the sales of traditional products from participating countries. The event is a great opportunity to share knowledge, exchange experiences, and promote culture, entertainment, and selflessness.
The project is an initiative by the Grupo dos Cônjuges dos Chefes de Missão ("Group of Spouses of Mission Heads," GCCM in the original acronym, a Brasília-based non-profit), linked to the embassies in Brazil, and is supported by the Federal District government in cooperation with over 80 countries.
*With information from EU in Brazil
Translation:
Fabrício Ferreira
Edition:
Augusto Queiroz