Petrobras scientists are developing a method to speed up the degradation of the polymer forming PET bottles in up to seven days. The technology from the Petrobras Research Center (Cenpes) uses enzymes to restore bottle components under moderate pressure and temperature.
Initiated four years ago, the studies allow researchers to "consider the technical viability of using this process on a large scale." Faced with concerns over environmental damage, countries like Germany, Austria, the US, and Japan have been developing similar technology.
One of the world's biggest environmental villains, especially in sea ecosystems, PET bottle production is estimated to total 50 million tons a year across the world. Recycling is reported to reach some 18 percent.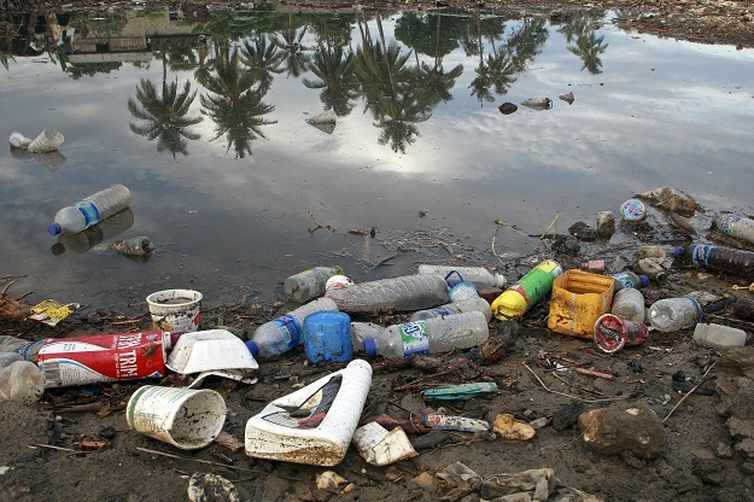 In Brazil, according to recent figures from the Brazilian Association of PET Industry (Abipet), in charge of the surveys on plastic, packaging disposal adds up to a yearly 550 thousand tons, with a recycling rate of 51 percent.
Bio-depolymerization
Petrobras Manager for Biotechnology Juliana Vaz Belivaqua said that the technology under development may help reducing the amount of waste stemming from the inadequate bottle disposal.
"Through bio-depolymerization—i.e., the chemical deconstruction of a molecule with many functional units activated until we get back these units—we will be able to completely transform post-consumption PET chain, because what was waste becomes unprocessed once again," she argued.
"This will prevent the material from accumulating in dumps or in the environment, and will reduce the demand for new oil-derived raw material," she went on to say.
In the process being studied, the bottles are taken to a reactor for reprocessing. "The method consists of adding the enzyme to the bottles after they're ground, under adequate enzyme reaction conditions. The process happens until the polymer is turned back into its minimal components, which serve to build more PET in the process of industrial reuse," Belivaqua noted.
In December 2017, Petrobras signed a term of cooperation with the Federal University of Rio de Janeiro (UFRJ) to boost technology development, innovation and maturity. As it stands today, the project is in its lab optimization phase, and is expected to enter its pilot testing stage in three years. "Only then will we be able to gauge its economic potential and consider commercializing it."
Translation:
Fabrício Ferreira
Edition:
Kleber Sampaio / Carolina Pimentel