Police Commissioner Giniton Lages, head of Rio de Janeiro's homicide division, said Tuesday (Mar. 12) that the investigations into the killing of Rio de Janeiro city councilor Marielle Franco, of the Freedom and Liberty Party (PSOL), and of her driver Anderson Gomes will start a second phase. In this stage, the focus will be on the identity of those who ordered the crime and locating the car used on the day of the assassination.
Lages added that the gunman's motivation will be investigated on Monday, as the police discovered that Ronnie Lessa, the retired military police agent arrested today, was extremely prejudiced against leftists and had made a research on Franco and lawmaker Marcelo Freixo, of the same party, among other people.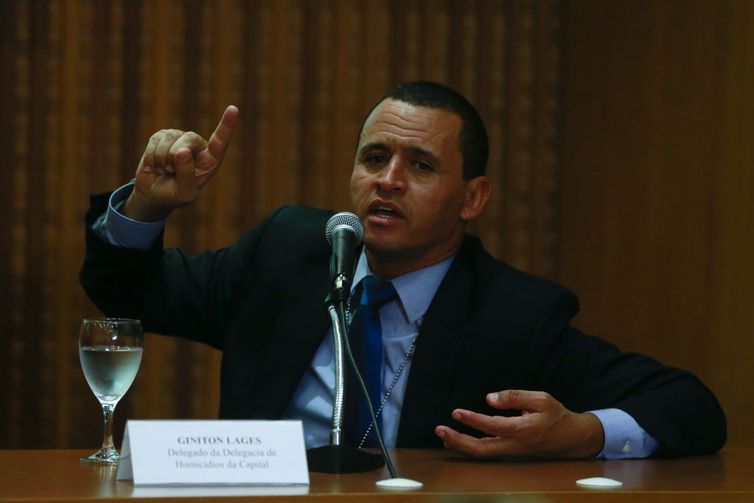 "The profile of [Ronnie Lessa] reveals an obsession with certain left-leaning activists," Lages said. "You can see the hate and the desire for death. You see the behavior of someone capable of settling a dispute the way it was done with Marielle [Franco]."
The arrests of Lessa and former military police officer Élcio Vieira de Queiroz early this morning do not bring the probes to an end, the commissioner pointed out.
"The case remains open. We're delivering the first stage, and the second is still ongoing," he said, noting that 34 search and seizure warrants have been served as part of the crackdown.
Charges
The police authority reported that Lessa and Vieira were charged with making it self-defense impossible, ambush, and foul motive. "A hate crime is considered to fit under foul motive."
The commissioner also argued probes should remain secret and said the perpetrators had to come together to work on the preparations for the murders and the escape.
"Since this was a nearly perfect crime, we had to invert the order of things: rather than going from the traces to the perpetrators, we went from the perpetrators to the traces," Lages said.
Translation:
Fabrício Ferreira
Edition:
Renata Giraldi / José Romildo