Approximately 24.3 million children and adolescents aged nine through 17 use the internet in Brazil—86 percent of the people within this age range in the country. The figures can be found at a survey dubbed TIC Kids Online Brasil 2018, published Tuesday (Sep 17) by Brazil's Internet Management Committee.
"This percentage is higher than the average for the general population [online], which stands at around 70 percent. This shows that children and adolescents form a group very much connected to the web," said Fabio Senne, research project coordinator at the Regional Study Center for the Development of Information Society.
The survey also found that, last year, 3.8 million children and adolescents had no access to the internet, for instance, due to lack of connection at home (8%), or because internet was not available in school (5%). The North and the Northeast are the regions where the lowest percentage go online (75%), with the South (95%) being where children and adolescents surf the web the most.
A wide range of devices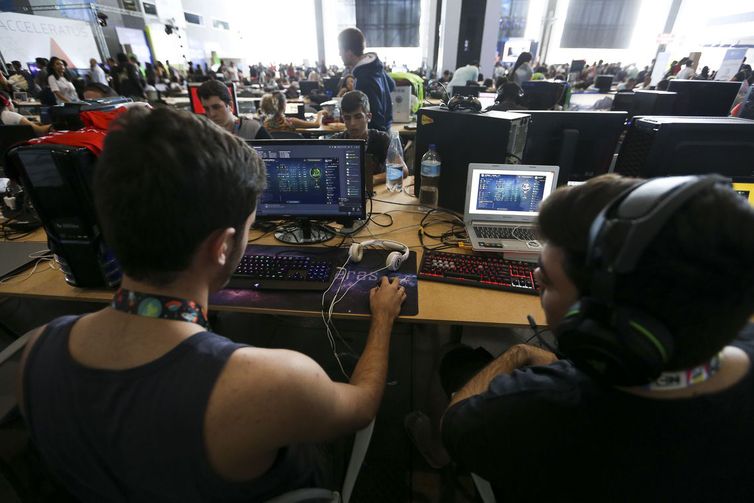 The data show that eight of every ten children and adolescents in the country use the internet to watch videos, shows, films, and series and to listen to music.
The internet is used most often on their cellphones—by 32 percent of respondents, compared to 2014's five percent. In 2014, cellphones overtook computers, and Senne believes this is a trend likely to continue.
Also on the rise is internet use through the television—32 percent, against 2014's five percent. The study indicates that the most socially vulnerable portions of the population tend to go online on their cellphones only. Such is the case for classes D and E, for which mobile was the only use of 71 percent of the people heard.
Education
Close to 74 percent of children and adolescents use the internet for school assignments. Slightly more than half of them (53%) turn to the internet to read or watch the news, whereas 66 percent say they do research online out of curiosity or personal interest.
However, internet use in schools covers about 40 percent of children and adolescents in Brazil. "This shows that, even though internet use encompasses 86 percent of children and adolescents, when we look at schools, they're not serving as a primary place for internet use," Senne pointed out.
Social media
According to the research, close to 82 percent of children and adolescents using the internet say they use a profile on social media, which corresponds to some 22 million users in this age group. "The study points towards a striking trend among children and adolescents in these environments. If we look at this figure from an age perspective, we have nearly 97 percent of children and adolescents online aged 15 to 17, with a profile on social media, which is quite significant," said Research Coordinator Luísa Adib.
For the first time in this research, the number of children and adolescents with an account on WhatsApp surpassed the number of Facebook accounts. The number of users in this age group also increased on Instagram, which ranks third for use in this public.
Despite the benefits, Adib argues that this internet use among children and adolescents also includes risks, like contact with strangers—even though this may not necessarily lead to problems. There may also be contact with sensitive content, and the behavior of children and adolescents themselves may be considered offensive by their own peers.
Adib warns that parent–child mediation and monitoring may help in risk prevention. "If parents monitor their children, they're more likely to develop the skills necessary to make use of online environments," she stated.
Translation:
Fabrício Ferreira
Edition:
Fábio Massalli / Augusto Queiroz