Engineer and meteorologist Antonio Divino Moura, coordinator-general at the Center for Weather Forecast and Climate Studies with the National Space Research Institute of Brazil (Inpe), is the first Brazilian citizen to have won the most important Science award from the World Meteorological Organization (WMO)—the IMO Prize.
In an interview with the press, Divino Moura said the decoration is of utmost importance for the acknowledgment of his research on how meteorology can help mitigate the impact of natural disasters.
"This award is important as, for the first time, it recognizes a Brazilian's capacity to do long-term work in the formation of human resources, as well as scientific research and its applications—for instance, in predicting El Niño and the drought in northeast Brazil. The country is capable of carrying out high-level international scientific research. And, obviously, this open doors," the expert remarked.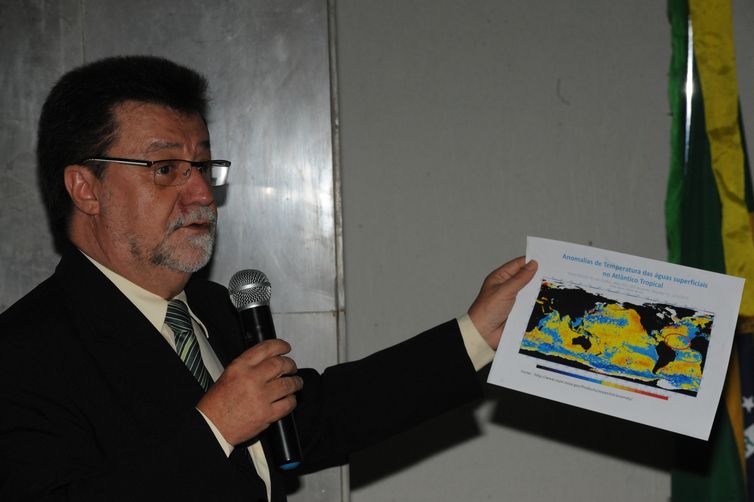 The IMO Prize was created in 1955. Since then, the WMO Executive Council selects the winner based on his or her work in such fields as meteorology, hydrology, and climatology.
Divino Moura is to receive the award during the next WMO Congress, in 2019. In the ceremony, Moura is also expected to deliver a scientific lecture.
A climatology expert who specializes in weather forecast, phenomena like El Niño and ocean–atmosphere interactions, Antonio Divino Moura has worked as director with Inpe and represented Brazil at the WMO as the first vice-president of this UN agency from 2011 to 2016.
*Information from ONU News
Translation:
Fabrício Ferreira
Edition:
Augusto Queiroz