From January to September this year, the 700 Japanese companies with either offices or factories in Brazilian territory invested approximately $800 million in Brazil. But Brazil–Japan ties are not just about business. This year, the two nations are celebrating the 110th year since the Japanese immigration to Brazil, with festivities including hundreds of cultural, artistic, sports, and culinary events held in honor of the Japanese contribution to Brazilian society.
From the development of Jujutsu to the expansion of agriculture in the Cerrado, from the introduction of eggplant in Brazil's cuisine to Judo—compiling an exhaustive list of the additions made by the Japanese immigrants in Brazilian life and culture is virtually impossible. The truth is, their 2 million descendants form the world's biggest community of people of Japanese descent outside Japan.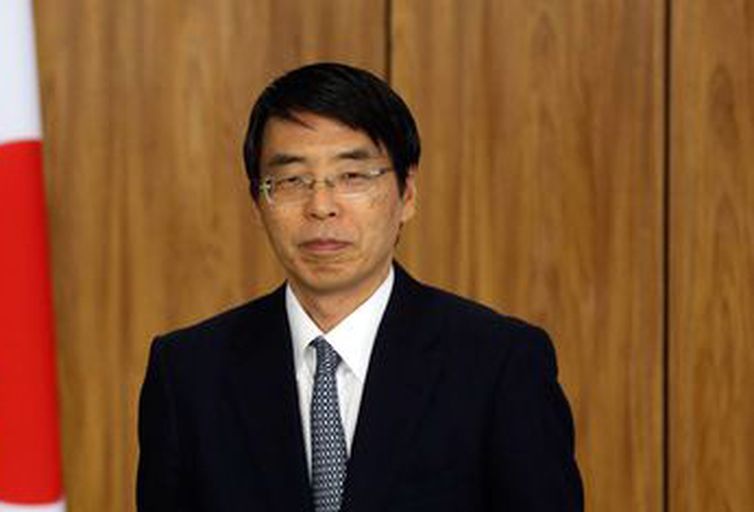 In an interview with Agência Brasil, Japan's Ambassador to Brazil Akira Yamada noted that it was not just the Japanese who helped enrich Brazilian culture and costumes—the same took place the other way around. As an example, he mentioned Brazilian football players, like Zico, who made a significant contribution to the development of football in the Asian country. He also said that bossa nova, a music genre first made popular in the 60s, is greatly appreciated by the Japanese. Brazilian meat and fruits are also widely consumed in Japan.
Ambassador Yamada also remarked that the 200 thousand Brazilian workers living in Japan today account for how popular barbecue and samba have become popular in his country.
Last, he pointed out that Japan's investment and technology in Brazil may see an increase. He noted, however, that "improving Brazil's business environment is key."
Below is the full text of the interview with Ambassador Akira Yamada:
1. Brazilians are forever grateful for the Japanese immigration because it encouraged the growth of a number of agricultural products previously unknown in Brazil, like the cucumber and the eggplant. These immigrants also devised a supply model that improved the quality of life of Brazilians in the cities, since production surrounding the cities made it easy to feed consumption centers. Conversely, howevery, what did the Japanese learn in Brazil and export to Japan?
As we know, this year marks the 110th anniversary of the Japanese immigration in Brazil. The Japanese and their descendants brought a lot to Brazil over the course of all these years, as mentioned before. Japan, on the other hand, also had a lot to learn from Brazil. While Japanese descendants made a significant contribution to agriculture in Brazil, Japanese consumers have traditionally benefited from Brazil's high-quality imports of coffee and tropical fruits over the last few years, for instance.
In addition, before the creation of the J-League (Japan's national football league), Brazilian football players like George Yonashiro and Sérgio Echigo contributed significantly to football in Japan. Brazilian aces like Zico and Dunga also helped make Japanese football reach unprecedented levels. As a matter of fact, before these players joined the J-League, Japan had never taken part in a World Cup. But the country competed in the last six World Cups.
Bossa nova also became immensely popular in Japan. Some say that albums in this genre are bought in larger number in Japan than they are in Brazil, and bossa nova has come to enrich our hearts more and more. Japan is home to some 200 thousand Brazilian workers, who have played a major role in spreading Brazilian culture—including samba and barbecue—across Japan. This increases the number of young people in Japan interested in Brazilian culture. Seizing the opportunity to celebrate Japanese immigration, and based on the motto "from Rio to Tokyo," I'd like to make the ties between Brazil and Japan even stronger.
2. Another major contribution made by Japanese immigrants was the system of cooperatives, which small producers expand their output and design tools for further organizing and trade its goods. By the hands of Japanese immigrants, two extraordinary cooperatives emerged in the country: the Cooperativa Agrícola de Cotia and the Sul Brasil, which shaped Brazil's future for its network of cooperatives. Both disappeared following management issues later on, but they doubtlessly provided the foundation for Brazilian cooperatives. Brazilians need them today. Can Japan restore its instrumental role in Brazil's network of cooperatives? If so, how? Can this also include Brazilian small and medium businesses in its scope?
There are a number of Japanese–Brazilian cooperatives for agriculture and livestock across Brazil today with outstanding production of fruits, flowers, cereals, cocoa, animal husbandry products, and more, and we continue to contribute to the agricultural development of all regions of Brazil. As remarked before, Japanese–Brazilian cooperatives provided the base for cooperatives in Brazil. Also worthy of mention are initiatives like the strengthening of partnerships and exchange in the technological field among relevant institutions, which Japanese–Brazilian agriculture and livestock businesses have spearheaded over the last few years. I hope these initiatives increase more and more in scope throughout Brazil in several fields.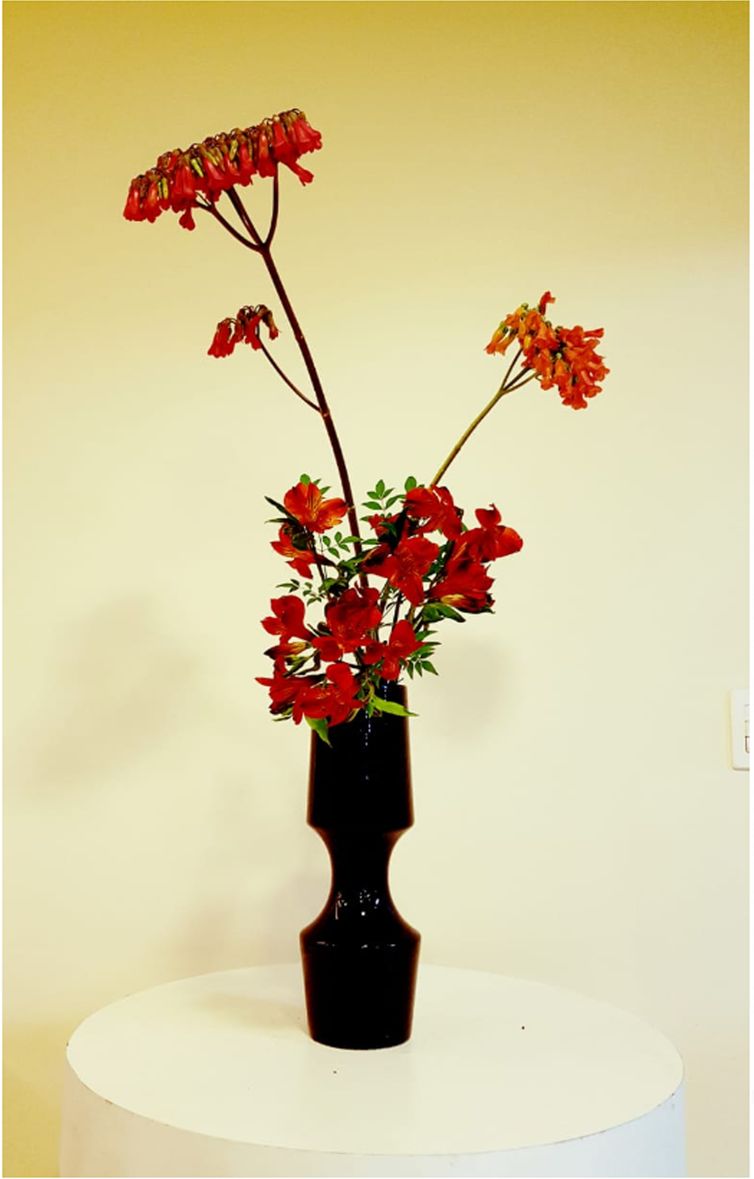 3. The third contribution made by Japanese immigration took place in the 1970's, a period that saw a significant demand in Japan for grains—especially protein-rich grains, like soybeans. This need led to an agreement between the Japanese and Brazilian governments aimed at the production of grains in Central-West Brazil. From this point on, the production of soybeans, corn, and cotton flourished in the Cerrado, which became the country's main agricultural center. Japanese and Brazilians producers, long-time partners as they are, now join efforts beyond their national borders. The challenge is the make the logistics corridor of Nacala, Mozambique, a possibility. What's the outlook for Brazil and Japan regarding this enterprise?
From 1979 to 2001, we've conducted the Japanese–Brazilian Cooperation Program for the Agricultural Development of Cerrado Biomes (PROCEDER), comprising a financial and technical partnership aimed at turning one of Brazil's most barren, because acid, territories into fertile land in the Cerrado region. This program brought along with it the Agricultural Promotion Company (CAMPO), rose food production, increased diversity, and brought tropical agricultural technology to Brazil. We spearheaded this pilot project in an area of 350 thousand hectares and invested a total of 68.4 billion yens. As it stands today, 50 percent of Brazil's grain production comes from the Cerrado area, and Brazil has become a major grain producer. The success of PROCEDER has made a remarkable impact on the history of world agriculture. It allowed a number of Brazilian specialists to gain knowledge about sustainable tropical agriculture and work in countless developing countries. Even in Mozambique, as the land has similar tropical features as that of Brazil, Brazilian experts are active in the field alongside Japanese specialists. Mozambique is in a considerable different environment from that where Brazil is, but we hope that Japan and Brazil work to find a solution of food problems in Africa and that this threefold cooperation make even further progress.
4. Can the Brazil–Japan partnership in agriculture also be forged in the industrial arena? In what fields could Japan collaborate with Brazil to raise Brazilian technology to a global scale?
Up to now, the Usiminas project for steel production and the Amazon Aluminum project for aluminum production have been implemented as a countrywide project spearheaded by both the public and private sectors of Brazil and Japan. These efforts contributed considerably to the development of Brazilian industry. We hope the Japanese investment expands and that the technology sent over to Brazil may keep up with this evolution. Nonetheless, improving Brazil's business environment is crucial. We also hope to seize the opportunity provided by the Meeting for Brazil–Japan Cooperation in Infrastructure, which comes as a result of the Brazil–Japan summit meeting held in 2016, to bolster ties in a number of industrial fields, with information technology and communication.
5. Brazil is a major exporter of raw materials and is eager to add value to production and exports. Japan, however, is a country that needs quality processed foods, with good tracking and certification. Is there potential for business development between the two countries in the food industry?
Brazilian high-quality agricultural products are already exported to Japan under sanitary conditions agreed upon by Brazil and Japan, like Brazilian mango and pork from Santa Catarina state. As for SPS measures adopted by the two nations, the responsible departments in both countries must further discuss the matter based on international rules. In order for Brazilian agricultural and processed goods to be successful in the Japanese market, market research is crucial, and that includes taking into consideration the preference of Japanese consumers, as well as providing products with high quality in sanitation and security.
6. Potential is also great for agricultural energy, especially when one takes into account ethanol, biodiesel, and bioelectricity. During the recently held Wise Man Group meeting, in Tokyo, Brazilian authorities and experts watched a number of demonstrations of highly advanced energy studies conducted by Japanese firms—be it in solar energy, hydrogen, and wind energy. This can bring significant benefits for Brazil. Therefore, on the one hand, we have a lot to buy from the Japanese—especially when it comes to technology and innovation—on the other, we have a lot to sell them—processed foods and agricultural energy. Do you believe that this is the direction pursued by Brazil and Japan in their relations?
Brazil is among the world's main agricultural exporters and a traditional and reliable supplier for Japan, which is a country that relies on the import of a large number of foods. Indeed, Japan import from Brazil a significant amount of goods for domestic consumption, like chicken, coffee, and orange juice. In Japan, on the other hand, the research and development of renewable energy and the conservation of energy are making progress, and I hope these results are advantageous for Brazil and beneficial for Brazilians.
We have implemented a number of economic partnerships between Brazil and Japan, like the dialog on agriculture and foods, and we have conducted a work group about energy through the Meeting for Brazil–Japan Cooperation in Infrastructure, in which major actors from the public sector as well as the private enterprise may discuss their ideas together.
The Japanese Embassy will also work to bring economic ties between the two countries even closer, providing talks with a new lease of life.
7. How does Japan view the current commercial dispute between China and the US and how can it make an impact on Japanese trade ties?
The Japanese government hopes the matter is further discussed with the World Trade Organization. We will continue to observe the changes in the circumstances and their influence on other countries, including Japan.
 
Translation:
Fabrício Ferreira
Edition:
Nira Foster