In an exclusive interview with Empresa Brasil de Comunicação (EBC), Israel's Ambassador to Brazil Yossi Shelley compared President Jair Bolsonaro with Brazilian politician and diplomat Oswaldo Aranha. In 1947, Aranha—then head of the Brazilian delegation—presided over the General Assembly of the United Nations that led to the creation of the state of Israel. Aranha is revered by Israelis to this day.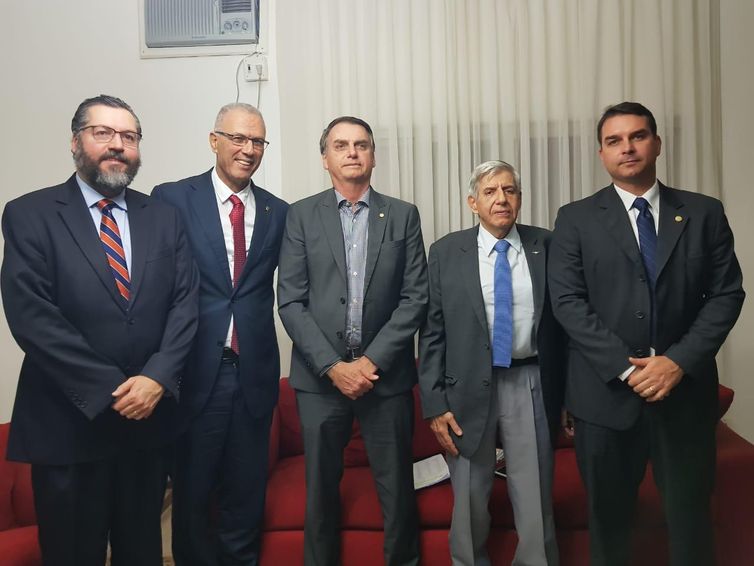 "The name of Oswaldo Aranha was crucial for the creation of the state of Israel. Now, Jair Bolsonaro comes as a second Oswaldo Aranha, because he did something amazing—he changed history," the ambassador declared.
Bolsonaro plans to go to Israel in March, and is expected to be accompanied by an entourage of executives. His goal should be bolster bilateral trade and the exchange of technology. "He will be given the honors of a king. I can promise that. I'll be by his side and hold his hand. I love Brazil. I love the people of Israel."
Before the president's trip, Minister of Science, Technology, Innovation, and Communication Marcos Pontes will visit Israel. He will discuss projects on a prospective deal on water and desalination. Initiatives should aim at the Brazilian Northeast and the countryside, the ambassador reported.
Bellow are the main excerpts of the interview with Israeli Ambassador Yossi Shelley.
How do you see this new moment for Brazil–Israel?
The name of Oswaldo Aranha was crucial for the creation of the state of Israel. Now, Jair Bolsonaro comes as a second Oswaldo Aranha, because he did something amazing—he changed history. Now, the new diplomacy is the economy. Our concerns are directed at improving the economy and people's welfare. People need good food, education, innovation, and security. That's what counts.
Israel's Prime Minister spent five days in Brazil. What did his visit mean for cooperation initiatives?
It was amazing. Prime Minister [Benjamin] Netanyahu never leaves the country for this long—two, three days at the most, but this time it was nearly a week! This is thanks to President Bolsonaro. When there is friendship on the other side, Israel makes a point of making itself present. Netanyahu and Bolsonaro talked about public security, desalination, bringing the drought in the Northeast to an end, satellites, and the surveillance of Brazilian national borders, which stretch over a gigantic 17 thousand kilometers.
How are the preparations for President Bolsonaro's visit to Israel going?
This planning is going to be something very special. We'll treat it with love and care. He will become acquainted with companies that make history—like Waze and Mobileye. We expect him to take some 40 or 50 businessmen. Business is made between businessmen. There are great things that can be done through the government, but the market works with the businessman. He will be given the honors of a king. I can promise that. I'll be by his side and hold his hand. I love Brazil. I love the people of Israel.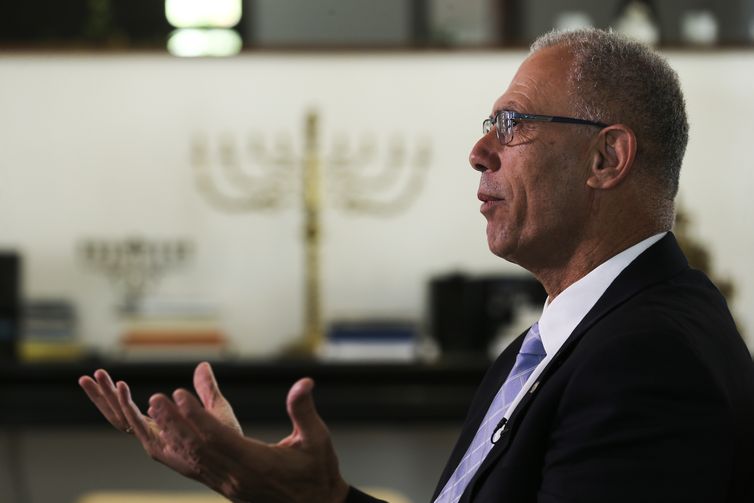 What do Israelis expect regarding the transfer of the Brazilian embassy from Tel Aviv to Jerusalem?
First, the Brazilian government is sovereign to decide when to do that. The relocation will take place, but we will wait for it. We're very happy with the move. Let time decide. [US] President [Donald] Trump also said he would transfer the embassy after he took office, and he did it eight months later. These things will not pose an obstacle to our relations.
What will be done in this first half-year for the strengthening of the partnership between Israel and Brazil?
Minister Marcos Pontes will visit Israel. A deal must be forged on water and desalination, and these plants have to be taken to the Northeast, and machines to the countryside. Six machines are there already. There will be 70. Bringing the machines, and brackish water drilling, with the technology—this should all last some two or three months. If it lasts two or three years, it loses pace.
Brazil has a deficit of $848 million in its balance of trade. Do you think this scenario can be changed?
There's a great project now. Israel wants to buy frozen meat. In Israel, the government made the decision of no longer buying living animals. We have a decree stipulating that Israel must stop buying live meat by September 2019. Israel's frozen meat market may go above $300 million or $200 million a year. When animals are killed, they're exported in gigantic refrigerators at a temperature of one degree.
Do you believe a possible Brazil–US trade deal could have the support of Israelis living in the US?
Yossi Shelley: Brazil exports 25 percent of its aluminum and iron to the US. A few months ago, the US imposed taxes on these. When relations are good, forging a deal like Mercosur [the bloc comprised of Brazil, Argentina, and Uruguay] is possible—one may think of a small, tax-free Mercosur. And do you know how much it's worth? Billions. Closer relations must be fostered, with deeper business, business delegations need to be formed, and we have to think of the votes cast at the UN, to support the US, to support Israel. This is what friends do.
Could you describe the cooperation between the two countries on satellites?
Brazil has the Alcântara Base. There could be a partnership between the two governments, including not just buying, but building satellites together. Through a WiFi connection on your cellphone, you can see borders, see people hear people walking on the street, through satellites. This is very good for our everyday lives and for education. Also, satellites make remote surgeries possible. If there are satellites, this is all possible.
Could Israel bring over experts and technology?
We don't want to sell. We have 200 companies working in Brazil. For instance, we have two Israeli-Brazilian security companies. Altogether, their business adds up to over $200 million. This money doesn't enter Israel. They sell to Thailand. There are six Israeli companies active in the cyber-security field. When they receive money, it doesn't go to Israel. A significant amount stays here. We can devise a project, two projects, on desalination. The project will include $3 billion for Israel, $1 billion for Brazil. Does that mean you lose? No. Don't look at this transaction cent by cent.
Does expanding border security include enhancing the use of technology?
First, intelligence must be made, with sensitive spots identified, because, over these 17 thousand kilometers, there are places no one can cross, like rivers and mountains. In the other areas, security proves necessary.
You were once the president of a gas company. Is this going to be discussed with Brazil?
We have a lot of gas. We found gigantic gas wells in the sea. But we have no gas technology. Israel is always focused on things it can sell or use. If there's no gas, why conduct research on gas? That's why we hold talks with Brazil, which has really good gas technology to take care of this.
Translation:
Fabrício Ferreira
Edition:
Juliana Andrade / Renata Giraldi / José Romildo