"An extraordinary global advocate for dignity and equality and one of the most iconic and inspirational leaders of our time." These were United Nations (UN) Secretary-General António Guterres's words in celebration of the International Mandela Day today, July 18.
If he were alive, the former South African president and anti-apartheid campaigner would be 101 years on Thursday. The first president of a free and democratic South Africa, Nelson Rolihlahla Mandela died in 2002, 20 years after receiving the Nobel Peace Prize.
The International Nelson Mandela Day was declared a decade ago by the UN General Assembly to celebrate the protection of human rights, equality among races and ethnic groups, conflict resolution, and the integrity of humankind.
"Courage and compassion"
"Nelson Mandela exemplified courage, compassion and commitment to freedom, peace and social justice," said the UN chief. Guterres further stressed that the leader "lived by these principles and was prepared to sacrifice his liberty and even his life for them."
"With hate speech casting a growing shadow around the world, Nelson Mandela's calls for social cohesion and an end to racism are particularly relevant today," he declared. "As we work collectively for peace, stability, sustainable development and human rights for all, we would be well served to recall the example set by Nelson Mandela," he added.
The statement notes that the best tribute to the former leader must be demonstrated through actions. Guterres pointed out that Mandela's message is clear: "Every one of us can step up and act for enduring change. We all have the duty to do so."
"On this day of reflection on Nelson Mandela's life and work, let us embrace his legacy and aspire to emulate his example", the secretary-general concluded.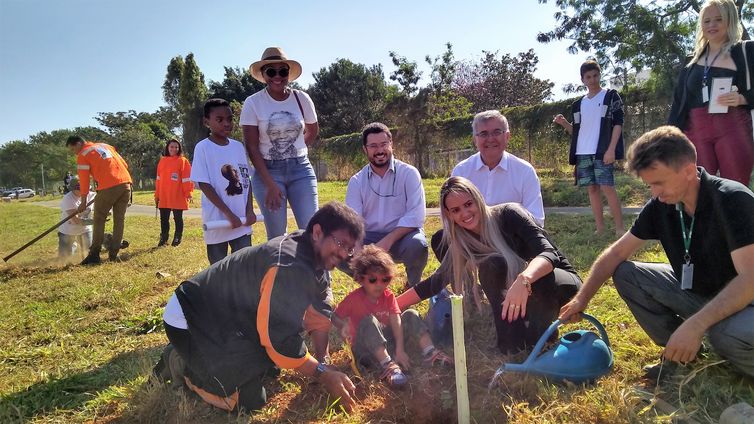 Brasília celebrates
In the Brazilian capital, native trees were planted in an ecological park as part of the Mandela Day celebrations. The activity was attended by diplomats from the South African embassy and representatives from the Brasília Environmental Institute and the Environment Secretariat of the Federal District.
"We appreciate the opportunity to pay a tribute to Nelson Mandela, who dedicated his life for humanity and for a free South Africa. We are also thankful for being able to participate in this initiative as a way to honor him," said Brasília Environmental Institute Secretary-General Thiago Mendes.
*With information from UN News