Presidential hopeful Jair Bolsonaro, of Brazil's Social Liberal Party (PSL), had his nasogastric tube removed on Tuesday morning (Sep. 11) so he can be fed orally again as he makes further progress. Intravenous feeding will not be interrupted, as recently reported by Albert Einstein Hospital, in São Paulo.
Bolsonaro is in a stable state and receiving intensive care, with no fever or sign of infection. He will have to undergo another surgery to repair his intestine and have a colostomy bag removed, implanted as a result of serious injuries to his small intestine and colon.
Bolsonaro was stabbed in the abdomen last Thursday (6) while he was taking part in a campaign rally in Juiz de Fora, in the southeast state of Minas Gerais. He was taken to a local hospital, where he received first aid care and underwent surgery before being sent to Albert Einstein Hospital on Friday (7), at his family's request.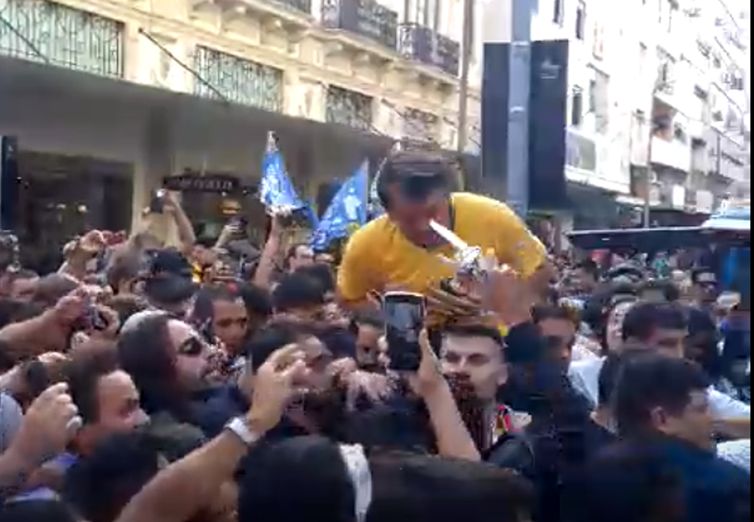 Know more
Translation:
Fabrício Ferreira
Edition:
Lílian Beraldo / Mariana Branco