Over the last three decades, the number of Brazilians living overseas and willing to vote never ceased to grow. Since 1989, the amount rose a staggering 2,707 percent.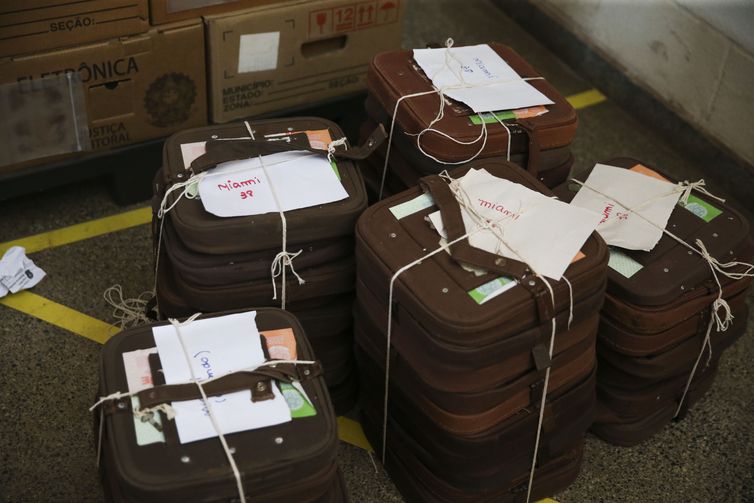 A total of 500,727 electors are registered to vote in the elections on Sunday (Oct. 7) across 171 cities and 33 places where Brazil has no diplomatic representation, according to official figures.
Brazilians living overseas were allowed to vote for president thanks to the Constitution of 1988. In 1989, electors totaled 18,500. In 2010, 200,392 Brazilians voters went to the polls abroad.
In collaboration with electoral authorities, the Foreign Ministry set up the necessary structure by sending 1,424 ballot boxes or voting machines to 125 countries—a total of 743 voting stations across 171 cities.
An additional 33 stations were installed in regions with a high number of Brazilians but no permanent diplomatic representation,  like Florence and Venice, in Italy; Cologne and Hamburg, in Germany; Orlando, Salt Lake City, and Frammingham, in the US; Winnipeg, in Canada; and the Beqaa Valley, in Lebanon.
For three years, the Foreign Ministry have joined efforts with electoral authorities to encourage Brazilians living in other countries to register, and to make it easier for them vote.
The introduction of the so-called e-título, an online version of Brazilians' voter's card, is also likely to make things easier for Brazilian nationals out of the country. Before the change, the document was printed in Brazil and transported in a diplomatic bag. It can now be downloaded and easily printed out.
The Foreign Ministry also uploaded instructional videos answering common questions, including issues related to voting overseas.
The video also shows the history of the process of signing up to vote overseas, with details on the system under which approximately 76 thousand Brazilians were registered.
Local issues and challenges in enabling Brazilians to vote across the world are also talked about in the series.
Translation:
Fabrício Ferreira
Edition:
Nádia Franco / Nira Foster