Brazil's future Economy Minister Paulo Guedes said Congress should vote on a "section of the current text" on the overhaul in the country's pension system, already approved by a special lower house commission.
Guedes also argued for the discussion next year of his proposal for a new system—known as capitalization, in which the funds for Brazilians' pension originate from the amount spared by the retiree themselves over the course of their lives, rather than coming from the sum paid by workers in the present. "It would be positive both for the outgoing government and for the government to come," he stated.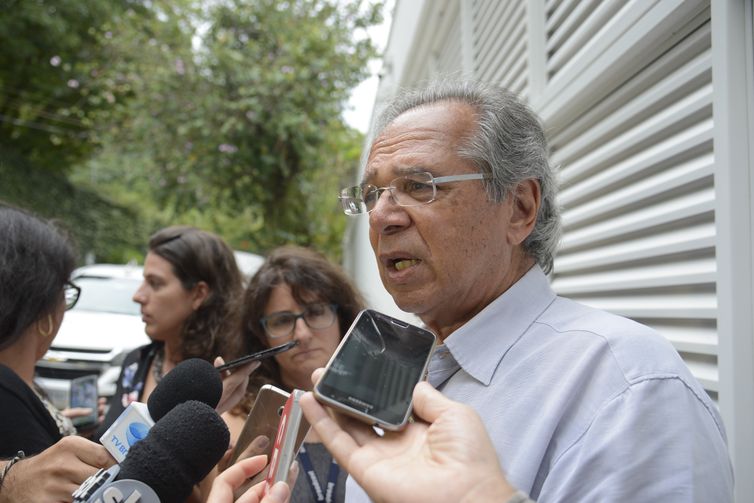 On Monday (Nov. 5), President-Elect Jair Bolsonaro advocated the approval of at least the minimum retirement age—61 years old for men, 56 for women—this year. The piece of legislation currently being considered in the lower house has 65 and 64 as the minimum age for men and women, respectively.
When questioned about how viable it was for the overhaul to be approved still in 2018, Paulo Guedes said he believes that "politics will be conducted with a new center-right base." The votes [in Congress] will no longer be individual and based on favor trading, and will rather follow the guidelines of each party," he declared. 
In addition to the pension system, the economist went on to report, as soon as the new administration begins, the government intends to deal with bureaucracy reduction, tax simplification, and privatization—matters that also require deliberation in the Legislative branch. Guedes met Tuesday (6) with current Finance Minister Eduardo Guardia, whom he is expected to succeed.
Know more
Translation:
Fabrício Ferreira
Edition:
Nádia Franco / Mariana Branco