After attending a lunch at the seat of the São Paulo state government, Brazilian acting President Hamilton Mourão said today (Mar. 18) that the government expects to have the reform in the country's pension system approved sometime around the middle of this year.
"If everything goes well, until the end of this half-year or the beginning of the next, we'll have this reform approved. This should bring our country to a much more positive situation," Mourão declared. He argued that the changes in the rules in social security fall under the responsibility of the present generation.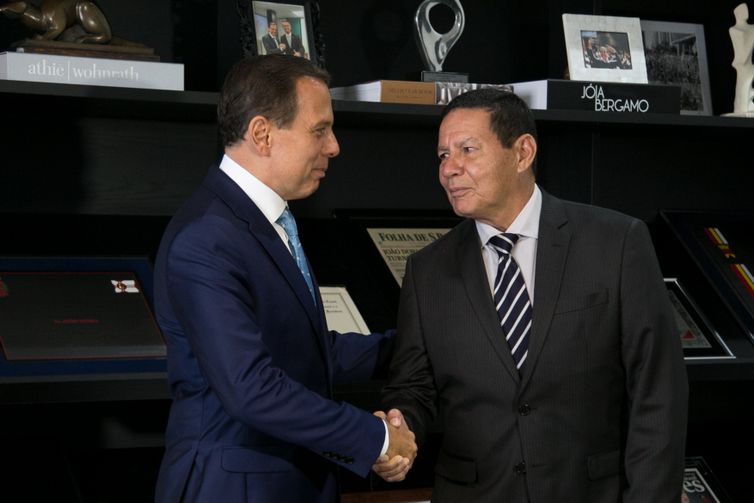 "If we don't act now, the generations represented here will turn to us and say, 'Where were you? You didn't do anything!' It is our responsibility to bring it forward, to seek the convergence of ideas, and thus initiate a virtuous cycle of drawing investment along with other reforms that will be necessary if we want to reach fiscal balance and bring about sustainable development," Mourão said.
São Paulo Governor João Doria also expressed unconditional support for the initiative. "We reiterate to General Mourão our unconditional support for the pension reform under consideration in Congress and the [lawmakers] in São Paulo," he said.
The governor argued the overhaul brings "regulation, transformation, and can change Brazil's future for the better, generating employment, income, and investment, making for a fiscal solution for the country."
Doria said the lunch was not a political meeting. It focused, he added, rather on "an agenda for economic development and social assistance. We are not aligned with President Bolsonaro's party, nor is it necessary. We're aligned with Brazil," he argued.
Translation:
Fabrício Ferreira
Edition:
Lílian Beraldo / Augusto Queiroz