Brazil's National Economic and Social Development Bank (BNDES) will set aside $130 million and open a special credit line for Brazilian autonomous truck drivers. The funds will be used for the acquisition of tires and repair.
The credit is part of a package of government measures unveiled Tuesday (Apr. 16), directed at the country's freight transport sector. "We have to deal with the reality—the choice Brazil made five decades ago, for road transport, which needs to be addressed to ensure workers are respected and appreciated and that Brazilians are properly supplied," said the president's Chief of Staff Onyx Lorenzoni.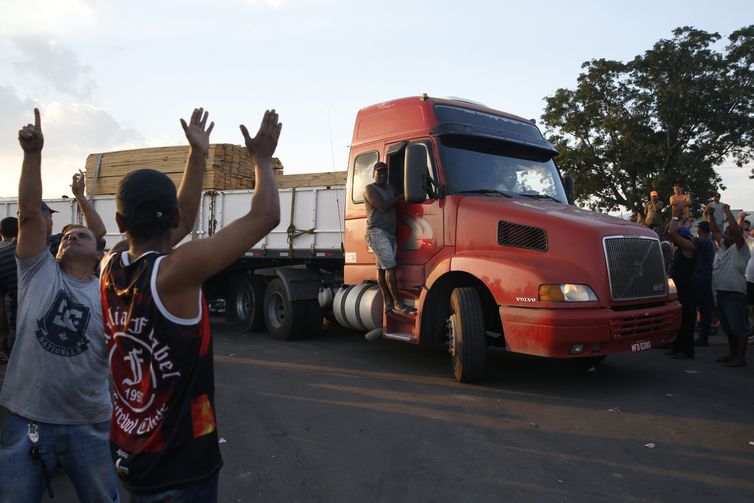 The lack of vehicle repair is among the main problems, he said, as identified during police inspections on Brazilian roads. Keeping trucks in good conditions can be pricey, Lorenzoni added.
In order to serve autonomous truckers, the credit will be limited to those who own up to two trucks registered in their name. The credit line will be offered by Banco do Brasil and Caixa Econômica Federal.
Each truck driver will be entitled to $7.7 thousand to buy tires and do repair.
The policy on fuel prices and the measures for the sector—like fixed freight prices—were discussed Monday at the Planalto presidential palace, during a meeting attended by cabinet ministers, Petrobras CEO Roberto Castello Banco, and National Oil Agency (ANP) Director-General Décio Oddone. BNDES President Joaquim Levy participated through video.
Translation:
Fabrício Ferreira
Edition:
Valéria Aguiar / José Romildo