One day after being approved by the lower house, the Brazilian pension reform was officially been handed to Senate President Davi Alcolumbre by lower house speaker Rodrigo Maia on Thursday (Aug 8).
Shortly before reading the constitutional amendment on the overhaul in the full session in the upper house—marking the beginning of deliberations—Alcolumbre told journalists that the schedule of hearings will be put together by leaders next week. The minimum 45-day period of debate is expected to be observed, he added.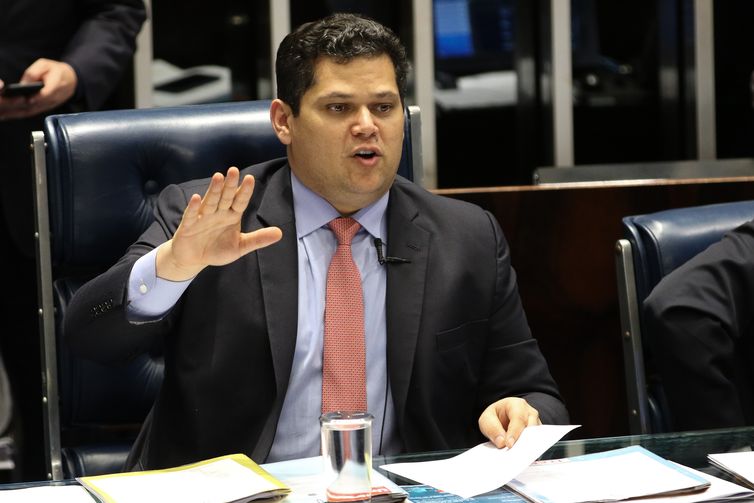 The reforms being discussed in Congress, Maia said, will bring the conditions to reduce inequality and poverty, as well as to make Brazil's public administration more efficient.
"A strong reform shows society responsibility, rationality, and the commitment with generations to come," said Maia, who believes Brazil's social security system is among the reasons behind the inequalities assailing the country, where a lot is given to just a small number of people who retire.
States
On the topics removed from the original bill—like the inclusion of states and municipalies and the so-called capitalization system—Maia said he hopes the Senate may introduce issues he argued the lower house was not able to make strides on.
Maia backed the Senate rapporteur's recommendation to discuss the issue with the states in another amendment. If the text garners support from state governors in the country's 27 states, he argued, it will reach the lower house with considerably higher chances of approval.
Senate President Davi Alcolumbre, however, mentioned that the upper house will not refrain from debating the conditions regarding the states and municipalities. "We are fully aware of the role of this constitutional amendment in addressing the budget gap. The Brazilian state has for years been in no condition for investment as the gigantic state eats up all of the resources in order to sustain this apparatus," he said.
*Ana Cristina Campos contributed to this article.
Translation:
Fabrício Ferreira
Edition:
Narjara Carvalho / Augusto Queiroz