The New Development Bank (NDB), of the Brics—a bloc comprising Brazil, Russia, India, China, and South Africa—was the topic of a meeting held Tuesday (Nov. 6) in Shanghai, China, between Brazil's Foreign Minister Aloysio Nunes, and NDB President Kundapur Vaman Kamath.
During the meeting, Nunes and Kamath talked about the bank's institutional advancements and the efforts to expand its work in Brazil. As it stands today, NDB provides over $600 million in funding for projects in infrastructure, transport, and sanitation.
The Brazilian minister praised the progress made by the bank since his his last visit to Shanghai last May. Since then, a deal was signed for the installation of an NDB regional office for the Americas in São Paulo. Its inauguration is likely to take place in 2019 during the Brazil Investment Forum.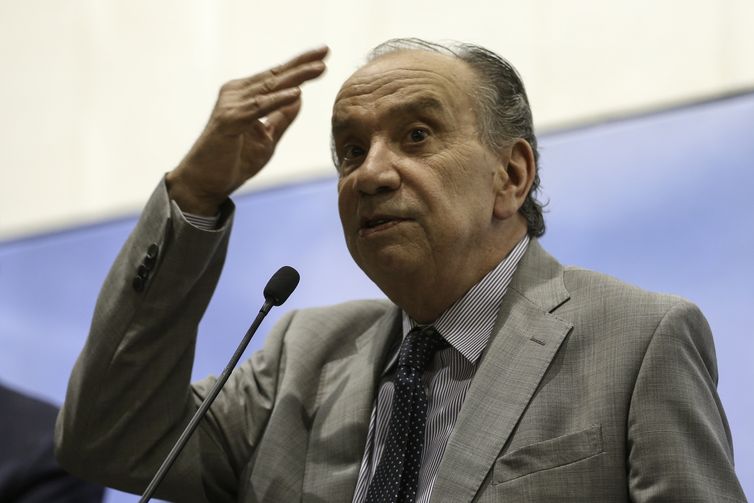 The bank president mentioned the new members being considered and the consolidation of potential projects to be financed by Brazil in the future.
Expansion
"NDB's representation in Brazil will increase the access of companies and public institutions to the bank and will make project planning and development more dynamic," Kamath argued. He went on to say that the criteria for the admission of new members should be set shortly—a measure necessary for taking the institution to global levels. 
Kundapur Kamath added that the instution has worked to have Brazilian professionals hired, so that the "member countries may be equally represented" in the staff. At the end of the meeting, Minister Nunes pointed out that NDB is one of main achievements of Brics.
Translation:
Fabrício Ferreira
Edition:
Aécio Amado / Augusto Queiroz